SEAWEED SNACKS FROM THE SEA THE BEST FOOD FROM NATURE
Table of contents
Seaweed, a marine delicacy, has long been popularized in many coastal countries due toits rich nutritional content. It is used as an ingredient in various dishes, such as nori seaweed, which is widely recognized and preferred for consumption. Nori seaweed is commonly enjoyed as a snack or as a condiment. Red seaweed is also popularly used as a dietary supplement in capsule form because it is readily available and considered a sustainable nutritional option. This makes seaweed a prominent superfood that is currently making waves in the nutritional industry.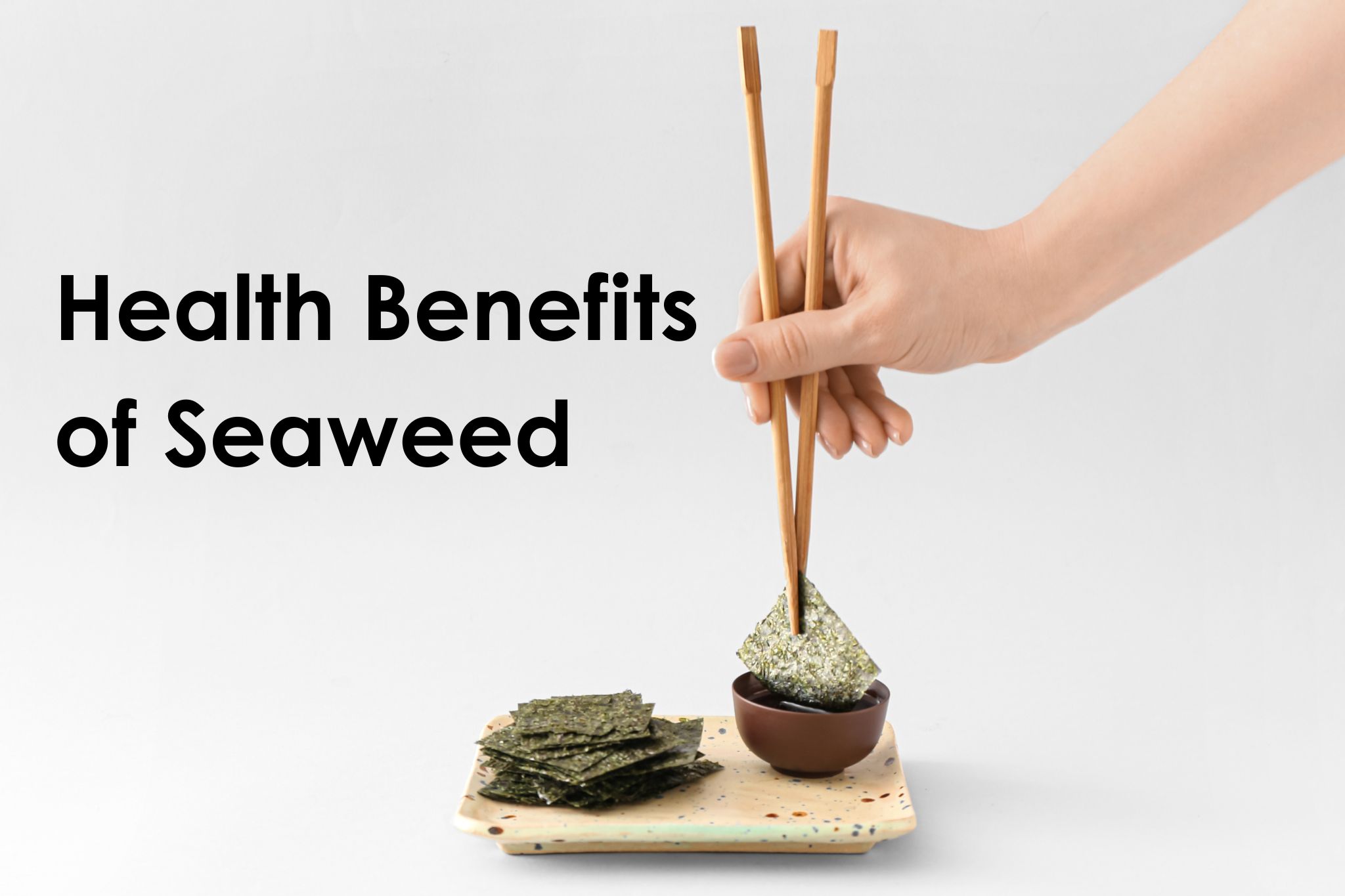 Health Benefits of Seaweed
Seaweed is not just a plant floating along the shore; it is a high-energy food source packed with numerous essential nutrients beneficial to our health. It contains a multitude of antioxidants that help protect the body from free radicals and stress on the nervous system. Additionally, seaweed is a great source of dietary fiber. Regular consumption of seaweed helps the digestive system operate efficiently and can aid in weight management.
Seaweed: A Source of Essential Vitamins and Minerals
Seaweed contains a wide variety of vitamins and minerals, including Vitamin K, which plays a crucial role in blood clotting. It is also a significant source of iodine, essential for the proper functioning of the thyroid gland, and contains iron, which helps prevent anemia. Additionally, seaweed provides other beneficial minerals in substantial quantities. As a result, many people have turned to consuming seaweed for its health benefits, as it is not only easy to digest but also low in calories.
Types of Edible Seaweed
When we talk about seaweed, we often think of one type of marine plant. In reality, seaweed comes in various types, each with distinct characteristics. While not all types of seaweed are edible, there are quite a few that are used as food and are well-known.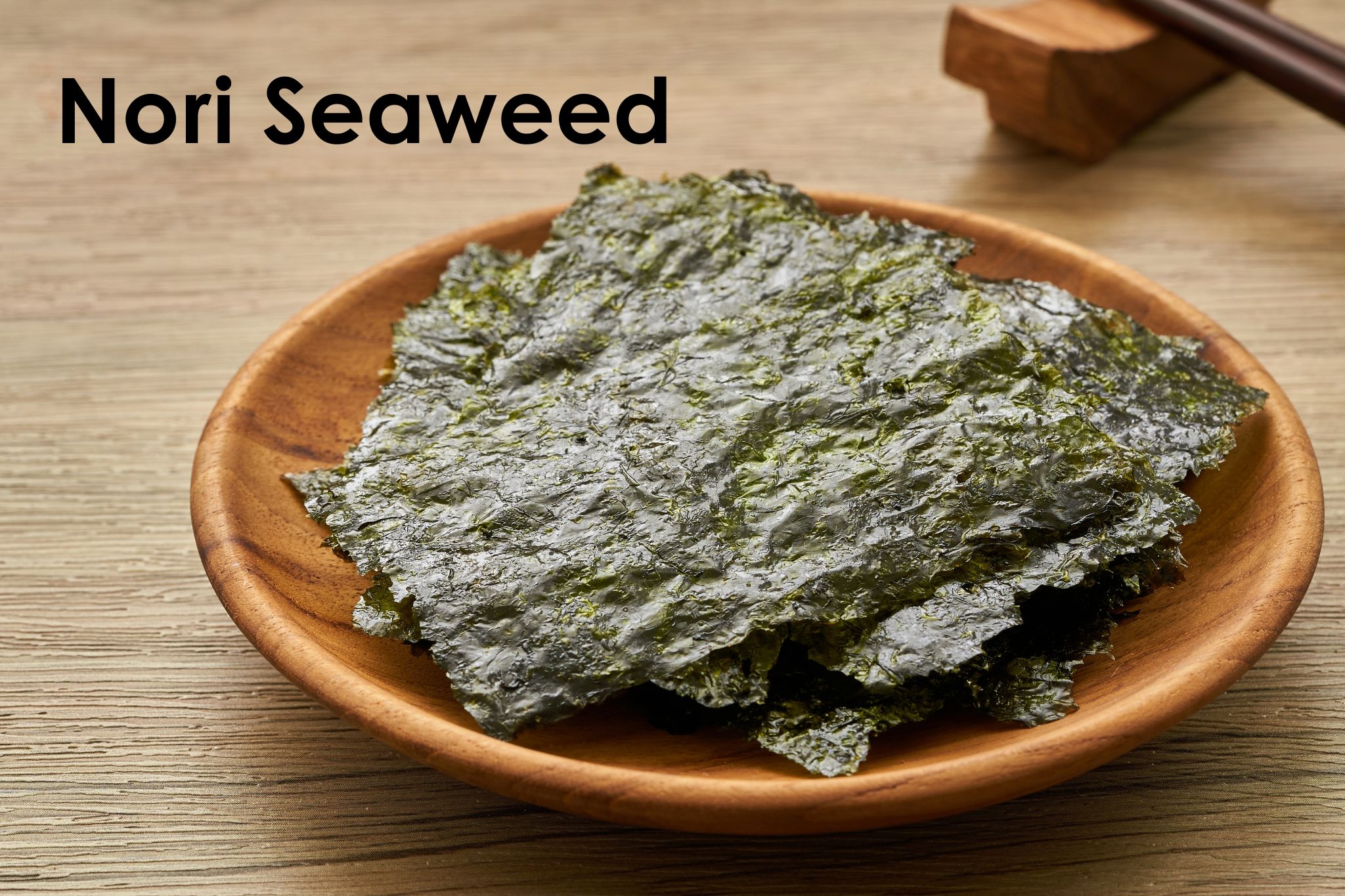 Nori Seaweed (Porphyra spp.)
Nori is perhaps the most recognized type of seaweed due to its popularity as a primary ingredient in dishes like sushi. Nori is a seaweed that is rich in protein and vitamins. It has a mild flavor and is often dried or roasted, giving it a crispy texture that is favored in various culinary applications.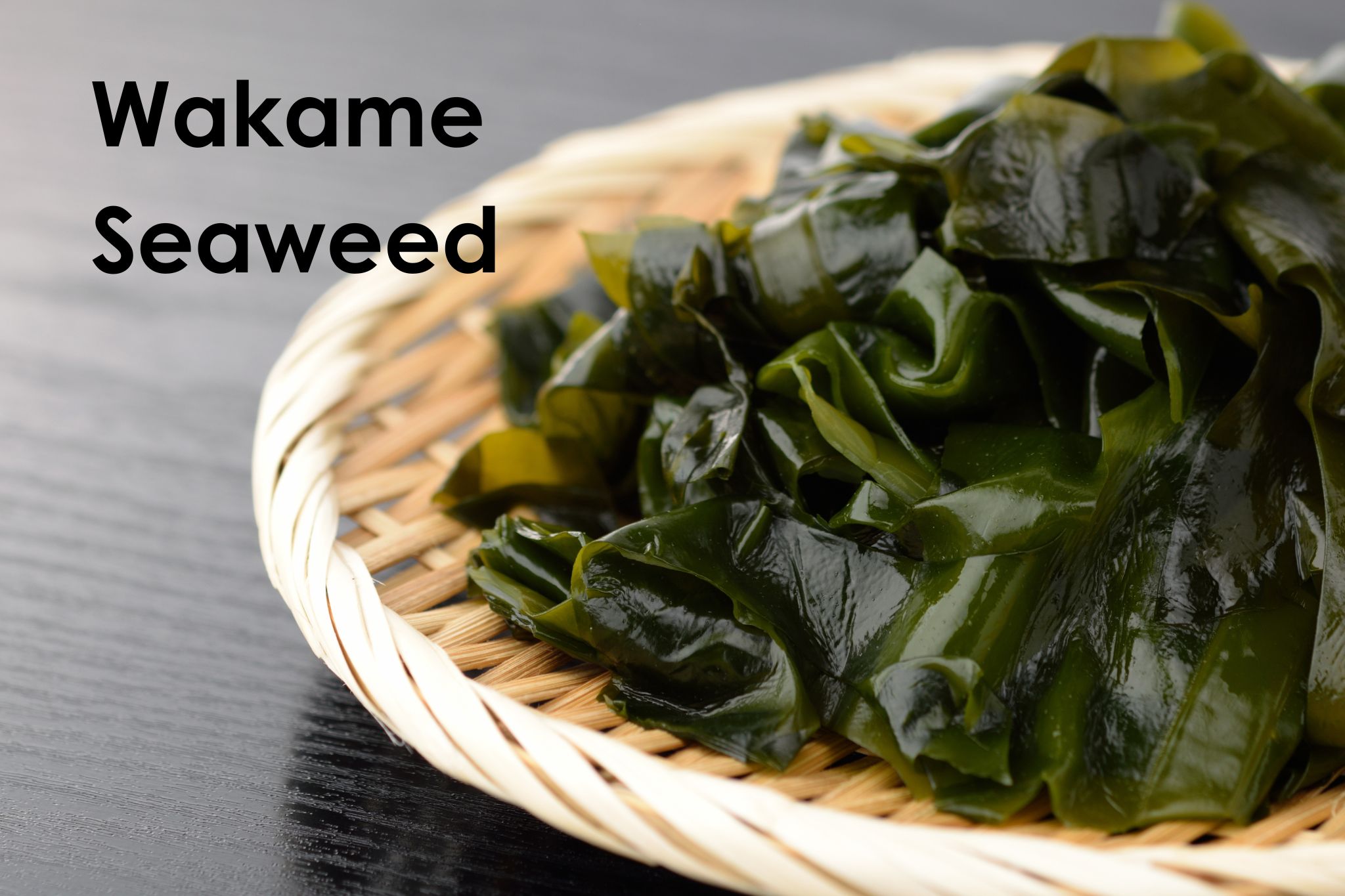 Wakame
Wakame or Kelp Seaweed (Laminaria spp.) Kelp is a brown seaweed that is high in iodine content. It is also rich in omega-3 fatty acids and vitamin K. Wakame is commonly used to make soups, added to salads, and processed into products like kelp sea salt, which has a greenish hue. It is especially popular in East Asian countries such as China, Japan, and Korea, where it is used in various culinary preparations. Kelp contains about 115 milligrams of sodium per teaspoon.
Why Seaweed is Considered a Sustainable Superfood?
Seaweed cultivation is an environmentally friendly method of farming, as it does not require freshwater, fertilizers, or chemical pesticides. Seaweed serves as a natural biofilter, helping to absorb nutrients from the ocean. Another special property of seaweed is its ability to improve water quality, maintaining the ecological balance in marine ecosystems. Additionally, seaweed provides habitat and sustenance for various marine species.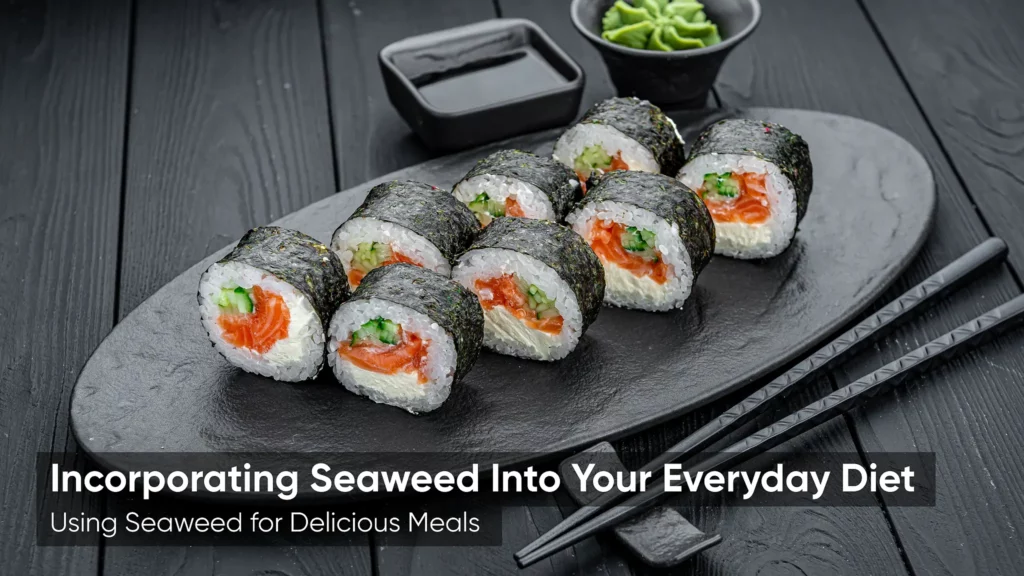 Using Seaweed for Delicious Meals
Consuming seaweed goes beyond being just an ingredient for sushi; seaweed is a versatile component that can enhance the flavors of various dishes. Whether it's adding seaweed flakes to rice or garnishing salads with dried seaweed, there are many ways to incorporate nutrient-rich seaweed into your meals. Another healthy and convenient option is crispy seaweed snacks, which are not only tasty but also easy to carry and enjoy anytime, anywhere.
Seaweed: A Natural Way to Boost Immunity
In a world filled with pollution, boosting immunity is crucial. Seaweed is like a natural elixir from nature due to its nutritional content, including immune-boosting vitamins like Vitamin C and Zinc. These nutrients help the body build a strong defense against infections. Additionally, seaweed contains prebiotic fiber, which nourishes the beneficial bacteria in the digestive system, further enhancing immune response.
The Role of Seaweed in Heart Health
Furthermore, seaweed is packed with beneficial nutrients that support heart health. It contains important nutrients like omega-3 fatty acids and potassium. Regular consumption of seaweed can help lower blood pressure and reduce cholesterol levels, reducing the risk of heart disease. Including seaweed as a part of your meals is a great starting point for nurturing a strong and healthy heart.
Seaweed Helps Prevent and Reduce Inflammation
Seaweed not only provides excellent nutrition but also has anti-inflammatory properties. This is because seaweed contains a substance called fucoidan, which is used in many skincare products to help reduce skin inflammation and soothe the skin. Additionally, it can also delay the signs of aging and provide effective moisturization for the skin.
Seaweed and Its Potential for Weight Loss
If you are looking for ways to lose weight, seaweed is also a good option for you. This is because seaweed is low in calories but high in nutrients, making it a suitable food for those who want to lose weight. Additionally, it contains a type of fiber called alginate, which can help reduce fat absorption and aid in weight loss. Consuming seaweed before meals not only promotes a feeling of fullness but also provides essential nutrients.
The Versatility of Seaweed in Culinary Creations
The Versatility of Seaweed in Culinary Creations Seaweed is an ingredient that can be used to create a wide variety of dishes, which has led to the creation of many different menus that incorporate seaweed. For example, seaweed salad, seaweed soup, crispy seaweed, or even enjoying seaweed as a snack have all become popular choices.
FAGs
Is seaweed safe to eat? 
Seaweed comes in various types, some of which are edible, and some are not. Therefore, it's important to gather information before choosing to consume it, such as whether it is an edible seaweed type, like nori or wakame
How do I incorporate seaweed into my diet?
Seaweed is considered a nutritious food with low calories, making it a popular ingredient in many dishes today. For those aiming to lose weight, seaweed can be added to their meals, such as salads or consumed as a snack instead of desserts. Additionally, seaweed is a good option for people following a vegetarian diet because it is rich in iodine and iron, nutrients that vegetarians often lack.
Can I forage for seaweed myself ?
Seaweed is a natural and easily accessible plant that doesn't require complicated harvesting processes. However, when collecting seaweed from natural sources for personal consumption, it is essential to thoroughly check before consumption. This is because seaweed comes in various species, some of which are edible, while others are not. Expertise is needed to identify the natural seaweed species correctly. Another crucial reason for thorough checking is to examine the water sources where seaweed naturally grows. It is essential to determine whether these water sources contain any harmful contaminants. Therefore, for the sake of our health and safety, it is advisable to purchase seaweed from certified cultivation sources that meet accepted standards and quality control measures.
Conclusion
Seeing the many properties and benefits of these aquatic plants of various sizes, anyone looking for easy-to-eat, convenient, and versatile health foods should start thinking about seaweed, right? However, no matter what, if you want to have good health, don't forget to choose a balanced diet in the right proportions to ensure that your body receives complete nutrition.
Reference: