Under the concept of "Seaweed is on the roll, Party is on the go", Big Roll comes with one roll in each small pack that makes it easy and cozy to eat. We roll the seaweed and make it crispy with the unique texture. Varieties of flavors are offered for Big Roll.
Big Sheet comes with the concept of " At ease with Big Sheet". Similarly with Taokaenoi Crispy Seaweed essence, Big Sheet offers a larger size of seaweed that even makes it become the mouth-watering snack for everyone.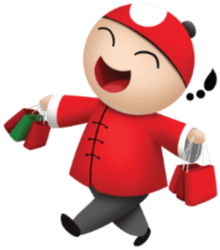 สาหร่ายเถ้าแก่น้อย สาหร่ายแผ่นรสชาติต้นตำรับที่ใคร ๆ ก็ติดใจ
เพราะสาหร่ายเถ้าแก่น้อยรสต้นตำรับ มาพร้อมกับรสชาติเครื่องปรุงเฉพาะตัวที่หอมอร่อย กลมกล่อม กรอบเต็มแผ่น เข้มข้นถึงรสสาหร่ายเต็ม ๆ คำ ถ้าได้ลองครั้งแรกจะเด็กหรือผู้ใหญ่ก็ต้องติดใจ แถมยังพกพาสะดวก จะกินเป็นอาหารว่าง หรือเป็นไอเทมเติมอารมณ์จอย ๆ ให้กับเพื่อนในปาร์ตี้ไหนก็ยิ่งอร่อย เพิ่มความสนุกได้ไม่มีหยุดแค่มีสาหร่ายเถ้าแก่น้อย!
สาหร่ายเถ้าแก่น้อย ดีอย่างไร
สาหร่ายเถ้าแก่น้อยเลือกใช้สาหร่ายทะเลที่มีคุณภาพ ผ่านกรรมวิธีการผลิตที่ทันสมัย ทำให้กลายเป็นสาหร่ายแผ่นที่คงคุณค่าทางสารอาหารและความกรอบอร่อยยังคงอยู่ได้นาน นอกจากนี้สาหร่ายทะเลนั้น เป็นวัตถุดิบที่คัดสรรมาจากธรรมชาติที่อุดมไปด้วย ใยอาหาร และแร่ธาตุสำคัญต่าง ๆ จึงถูกจัดให้เป็นหนึ่งในซูเปอร์ฟู๊ด หรืออาหารที่คนรักสุขภาพไม่ควรพลาด ทำให้สาหร่ายเถ้าแก่น้อยสามารถทานเป็นอาหารว่างสำหรับคนที่รักสุภาพ หรือจะเป็นขนมขบเคี้ยวของเด็ก ๆ ก็อร่อยถูกใจ ทุกเพศทุกวัยแน่นอน